Manufacturing
Northeastern Assembly can augment in-house manufacturing systems and connect businesses across global markets. We provides a flexible production environment which can quickly accommodate our client's needs.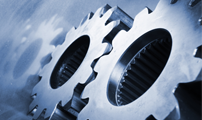 Insourcing/In shoring production, global sourcing
Production of custom components
Short run production
Molding, stamping, forming services
Export molds
Assembly
Northeastern Assembly has the experience and excellent service you can rely on when it comes to the assembly of medical devices and consumer goods. We follow ISO 9001, AS9100, and ISO 13485 processes for the assembly of medical and government devices, components and consumer goods.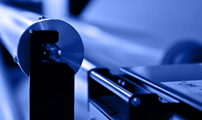 Hand assembly, kitting, light manufacturing
Product packaging & re-packaging
Rework, and salvage of materials
Over labeling, specialty packaging, hand folding
Quality Inspection
Pick and Pack Service
Our facility and staff are trained to handle your inventory with maximized efficiency and dependability. Pick, Pack & Ship (PPS) distribution services provides inventory management, shipment and distribution of your product to your customers or distributors, removing an extra step in the process and getting your devices delivered faster and more efficiently.
Mailing and pick & pack fulfillment services
Repacking, labeling, barcoding, inspection and tagging
Direct ship to customer or warehouse
e-commerce fulfillment services
Inventory order monitoring and tracking
Packaging and Labeling
Northeastern Assembly offers innovative custom packaging solutions that protect your product while enhancing its brand and consumer experiences. Labeling the completed product is a vital aspect of final packaging at NEA. Using our label printing system, we take customer-supplied data to design and print labels that communicate materials specifications, lot numbers, expiration dates, instructions, logos and any significant information the product requires, including barcodes.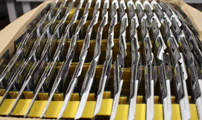 Packaging design services
Display & merchandising systems
Shrink-wrapping, polybagging, blister packs, clam shells
Warehousing, fulfillment, inspection
Barcoding
Custom Kits
Northeastern Assembly is your partner for building your business. We provide you with services that are flexible and efficient. Whether you need 10 or 1000 custom kits, we can do it all. Our experienced warehouse staff can streamline the process for assembling kits and other products, making our services cost effective and efficient.
POP
Collating & Marketing kits
Pick & pack Services
Spot gluing/labels
Fulfillment
Our strategic approach to fulfillment gives us expertise in running a successful fulfillment operation. When you need your orders fulfilled, look no further. Efficient receiving and shipping procedures allow NEA to meet the most challenging production and meet timely shipping schedules.
Direct ship or customer direct order processing
Collating, sorting, labeling, kitting, packaging, bagging & shrink wrapping
Order inventory monitoring and tracking, same day shipping.
Reverse logistics and customer returns.
EDI Services
Global logistics and freight forwarding management
Product Design & Development
Creative technology Industries is the Product Design division of Northeastern Assembly, Inc. Our staff is passionate about developing the best design possible and we take complete responsibility through the entire process by producing intelligent designs and taking them straight to production, saving you considerable time and money, without sacrificing quality.
Industrial Design
CAD Services
Manufacturing engineering
Product redesign and reverse engineering
Salvage and Rework
Reduce costs by limiting scrap and waste of products and assemblies due to errors, omissions and over production.
Quality control inspections
Rework
Repackaging and relabeling
Quality Issue solutions